08 Feb

500 Latin American Students from 14 Countries Motivated for Missions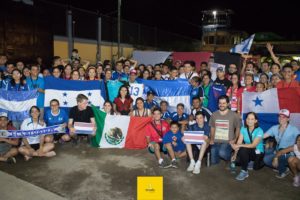 We have been talking a lot about the emerging mission force coming out of Latin America, Asia, and Africa. You have undoubtedly heard the phrase from us and other mission organizations, "The mission field is becoming the mission force." This was very evident at our student conferences this January. This year the Movida Conferences featured speakers from a variety of churches and mission organizational that operate all across Latin America. We met pastors from all over the region who were very excited to see the young of their countries stand up for Jesus and say "YES" to missionary service. There were national staff represented from Operation Mobilization, Wycliffe, and several other mission agencies.
There is clearly a lot of excitement and enthusiasm in the church of Latin America to reach the world for Christ. Many shared their desire to serve as church planters, pastors, and missionaries.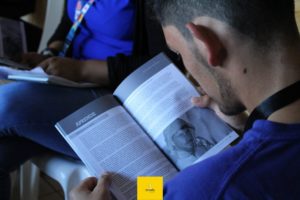 What a joy to see their zeal up close and personal. What an honor to be able to come alongside these leaders and help to raise up the next generation of ministry leaders from this part of the world.
One of the stories that struck me personally was that of Jose who grew up an orphan on the streets of Leon, Nicaragua. Abandoned as a child, Jose found his way into a ministry called, "On the Wings of Eagles" in Leon, that feeds, educates, and cares for children on the streets. Jose was discipled by the staff over many years. This year Jose is 15 years old and a participant of the CIMA missions conference in Nicaragua. His desire is to return to the same streets he came from to reach more youth for Christ. Jose currently serves in the ministry but is open to going overseas to serve as well, however God leads him! What an inspiring story. But this is one of tens of thousands whom God is calling into the service of the Kingdom of God.
During the conference, a half-day was committed to street evangelism. The participants were able to interact with the citizens and many of the young people from Leon. They were really inspired at the openness of the conversations they had on the streets. Also, every CIMA conference has a second-week option where 25-40 participants engage in practical ministry somewhere in the region as a group project. This was a great way for them to apply their learning in a real world situation. The Movida staff did an incredible job of running the program over these two weeks in Panama and two more weeks in Nicaragua! They reported that some 60 students have made a decision to serve for some length of time in missions over the next year. We are very excited to be partnering with Movida and accelerating missions from the Latin American world alongside them. What an honor for us to serve and witness what God is doing in these regions!